Résumé
Josephine Paris is a Professional Business Coach based in Hong Kong and connected with the world online.

With an international career spanning over 10 years in marketing and communication in the retail industry, including 4 years being an entrepreneur in Marketing & Communications Consulting, Josephine brings a wide range of experience and strong foundation to her professional coaching. Led by her values, Josephine is guiding her clients with care, engagement and great professionalism.

She is a professionally trained business coach and has been awarded WABC's Registered Corporate Coach™ (RCC™) designation & Certified International Corporate Coach (ICC) by Progress U.

She is devoting her time between Executive coaching and Business & Marketing consulting to support SME's and entrepreneurs expanding their business in Asia.


Expériences professionnelles
Professional business coach
COACH ME PART OF MARKETING ME
De Octobre 2015 à Aujourd'hui
COACH ME is offering Coaching for Professionals and Individuals.

Transition & Relocation Coaching / Business Coaching for Entrepreneurs and SMEs / Career & Personal Development Coaching/ Leadership Coaching/ Interpersonal Communications Coaching

Josephine Paris is a Certified Professional Business Coach based in Hong Kong.
Her coaching approach is to help you understand what you want, why you want it, and empower you in creating action plans to reach your goals successfully.

COACH ME delivers its services in English and French on one to one in HK or via skype with the rest of the world.

For more details contact me: Josephine.coachme@gmail.com or +852 63463257
For more information: www.facebook.com/marketingmehk
Marketing & communication consultant
MARKETING ME
De Novembre 2012 à Aujourd'hui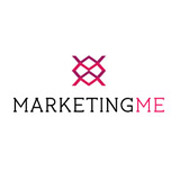 Free-lance Marketing & Communications Consulting - Over 18 clients in Retail, E-commerce, F&B, Fashion & BtoB
MARKETING ME helps small to medium size businesses who desire to develop their marketing and communications strategy, expand their brand in Asia and grow their business.
Strategic consulting including development and implementation of Marketing and 360 communications plans (PR, print, web development, social media, newsletters, branding, events...).

Start marketing yourself and get fast results!

For more information: www.facebook.com/marketingmehk
Contact: marketingmeconsulting@gmail.com
Global marketing & communications manager
5ONE , London
Parcours officiels
PSB Paris School of Business – Master (Programme Grande Ecole) – Marketing et Publicité – 2005

Anglais - Technique
Espagnol - Notions
Italien - Notions
Chinois - Notions